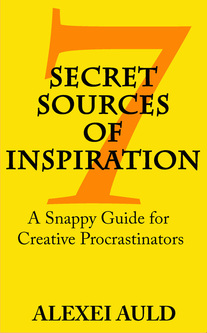 "Sometimes you need a gentle nudge to follow through with creative endeavors. Sometimes you need a swift kick. 7 Secrets leans toward the swift kick, but in a no nonsense, gentle tone that you can't get out of your head when you engage in time wasting activities."

"Being a single mom, there is little time to sit and do anything, especially with son who has been ill. Reading Alexei's book made me stop everything and I have already written the first in a series of children's books, which is one of the projects I have just prayed over. The books have been burning inside my soul, and I am so thankful that Alexei's book came along to give me that kick and realize the urgency of this venture! Thank you Alexei!."

"
Great, motivational, inspiration, kick in the creative butt, read! I've been turning over the idea to start my own small business, and this book came at a good time, to get me moving in that direction. Super fast read, full of direct experience from Alexei Auld helps to understand and relate.
"
Buy the book at
Amazon
,
iTunes
, and
Barnes & Noble
.
---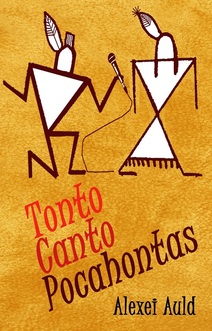 "Laugh, cry, and reflect deeply on the outstanding way Alexei manages to encapsulate identity driven themes...a refreshing exposure to contemporary urban Indian life."

"His main characters are Native American in an urban environment, and the dilemmas facing them as indigenous people are paralleled with the (more familiar, at least to this reader) dilemmas of immigrants: how to assimilate into the dominant culture, how much assimilation is appropriate, how to balance the expectations from your community with your individual desires, how to survive with your heart and soul intact in an often hostile world."

"This book is a very important and essential part of our culture in being able to give the reader the viewpoint from our perspective. Brilliantly written, and an encouraging piece of fiction to signify our stories are still very alive and need to be passed down."
Buy the book at
Amazon
,
iTunes
, and
Barnes & Noble
.
---